Get a free quote or proposal for
Double Drum Thickeners
DESCRIPTION:

Working Principle: Double Drum Thickeners for easy and efficient thickening. A double drum thickener is a thickening machine that works on the mechanism of rolling cylinders called drums. The Double Drum Thickeners ensure dynamic thickening by rotating stock continuously. The maximum dehydrated stock improves the performance of upstream equipment. The Double Drum Thickener may also be used to lower the hydraulic capacity of the dewatering equipment installed in the downstream process. The stock is conveyed inside the vat and the filtration takes place naturally. The stock undergoes further filtration through the drum as well as the combined action of the drum's rotating movement and its internal design. Features : Low height requirements because no drop legs are needed- High capacity and compact design Easy to adjust the outlet consistency depending on inlet consistency by VFD Can accommodate large swings in feed flow Minimum space requirements Simple sealing design with minimized maintenance Specification/Additional Details: Stages - Double Stage Brand - Parason Automation Grade - Automatic,Semi-automatic Usage/Application - Industrial Grade Standard - Technical Grade Physical State - solid Material - Stainless steel alloy

COMMERCIAL DETAILS:

FOB Price *
Not Mentioned
Payment Options
L/C, T/T
Place of Origin
Aurangabad, Maharashtra, India

MORE DETAILS:

Product Condition
New
Brand Name

Parason

Sample Offered?
Not Applicable
* Prices are subject to change. Please contact the supplier for the latest price.
Similar Products from Other Suppliers in Aurangabad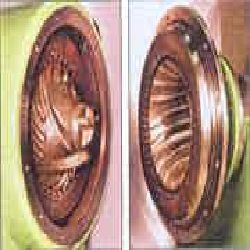 FEATURES: -Manufactured in two sizes DISP -450 & DISP - 710 with capacity of 50 / 80 / 120 / 200 TPD respectively -Complete system with Double Drum Thickener or Belt Press, -Heater Mixer & Main...
---
Similar Products from Companies in Rest of India
Salient Features: * Decker Thickener compressing of CI/SS Moulds and MS/ SS Vat, are best suited for removal of excess water from stock * Sizes vary from 2.00 mtrs to 3.00 mtrs depending upon the...
---
During pulping operation consistency of various pulps could be raised from 0.5% to 3% using conventional thickners. Arrangement can also be provided to increase the out let consistency upto 10-12% a...
---
Similar Products from Suppliers in Other Countries
used machine for pulp and paper, conveyor, pulper ,turbo separator, HD Cleaner, Refiners, Thickner, pressure screen, and low density cleaner and other parts
---
Find More Products in These Categories
Looking for Buyers Instead?