Get a free quote or proposal for
High Speed Disperser
DESCRIPTION:

Fabricated from SS 304 sheet with special designed bearing housing to run at speed 1500 rpm with hanging Shaft. Disc type SS Rotor is fitted at bottom of Shaft Specially designed Teflon bearing is provided at upper part of Disperser Tank to provide support to shaft. As it is running at high speed, so EN -9 Shaft with Hard Chrome Coating is used. Non Clogging type SS 304 Valve is fitted at bottom. It is used for mixing all Coating Chemical homogeneously. Better Chemical mixing gives better Coating finish.

COMMERCIAL DETAILS:

FOB Price *
Not Mentioned
Payment Terms
L/C

MORE DETAILS:

Sample Offered?
Not Applicable
Sample Terms
Not Applicable.
* Prices are subject to change. Please contact the supplier for the latest price.
Similar Products from Companies in Rest of India
Heater Mixer - Shredded stock Heated to 90-100oC in Heater Mixer with the temperature control system. Steam nozzles provided throughout the length of Heater Mixer for uniform heating
---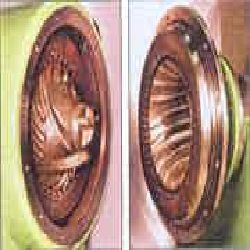 FEATURES: -Manufactured in two sizes DISP -450 & DISP - 710 with capacity of 50 / 80 / 120 / 200 TPD respectively -Complete system with Double Drum Thickener or Belt Press, -Heater Mixer & Main...
---
Find More Products in These Categories
Looking for Buyers Instead?