Get a free quote or proposal for
Hot Sale A4 Copy Paper,Double A A4 Paper
DESCRIPTION:

80gms A4 COPY PAPERS FOR SALE BEST PRICE Specifications A4 paper 1 70gsm-80gsm 2 high quality,low price,quick delievery 3 100% wood pulp,office paper A4 paper/A4 Copy Paper A4 Copy Paper 80GSM 1. Usage: For office and school 2. 100%wood pulp 3. Through ISO and SGS 4. No paper jam & double feeding Item Copy Paper Material 100% virgin pulp Size A4, A3, Letter size(8.5x11; Legal size(8.5X13,8.5x14) Base Weight 80gsm, 75gsm, 70gsm Whiteness 96%-98%, 98-100%, 102-104% Packing 500 sheets per ream, 5 or 10 reams per carton(box) Load Qty(20ft) Substance A4 A3 Letter size Legal size 80gsm 7800 reams 3900 reams 8000 reams 6900/6300 reams 75gsm 8000 reams 4000 reams 8400 reams 7200/6500 reams 70gsm 8200 reams 4100 reams 8800 reams 7600/6700 reams Key Performance No jam in photocopy machine No double feed Stay flat after copying Leave no dust in the copier Nice appearance- white and clean Nice touch- smooth and bulky No see through- print both sides

COMMERCIAL DETAILS:

FOB Price *
Not Mentioned
Payment Terms
T/T

MORE DETAILS:

Packaging
5 Reams/Box
Sample Offered?
Yes
Sample Terms
Supplier sends free sample and buyer pays the shipping fee.
* Prices are subject to change. Please contact the supplier for the latest price.
Basic Member
Bins Lyd
President, Paparazie
Member Since: Nov 2015
When you contact Bins Lyd, tell them you found their company details on PaperIndex.
Location
| | |
| --- | --- |
| Address Line1 | 171 Rama 9 Soi 15/1, |
| City | Bang Kapi |
| Postal Code | 10310 |
| State | Bangkok Province |
| Country | Thailand |
| Region | Southeast Asia |
This profile was recently viewed by visitors from Singapore, Netherlands, Russia, Germany, United States.
Similar Products from Companies in Rest of Thailand
Our A4 70 GSM is very good quality of A4 paper 70 gsm similar quality with the famous brand from Thailand but cheaper. It is suitable for printing, copying and painting.
---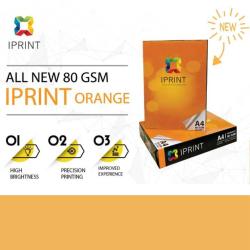 Our A4 paper 80 gsm is very good quality similar to a famous brand but cheaper. We have a modern packaging too.
---
We have A4 paper 80 gsm in bulk quantity which is around 5 X20 feet containers per month. contact us for more details
---
We are able to supply large quantity and best quality copy paper. For 70GSM, A3, A4, B4, B5, 8.5X11"", 16K, 8K are available; For 80GSM, A3, A4, B4, B5, 8.5X11"", 8.5X13"", 8.5X14"", 11X17"" are...
---
Item Highest Level Logo Printed Customization Clearance Price 100% Wood Pulp A4 Paper Wholesale 80 Gsm Type Copy paper/A4 Paper Paper Material 100% virgin wood pulp Size A4, B5, letter size ...
---
Similar Products from Suppliers in Other Countries
---
---
---
---
---
---
---
---
---
---
Find More Products in These Categories
Looking for Buyers Instead?