Get a free quote or proposal for
Sheet Former -Semi-Automatic Space Saver
DESCRIPTION:

INTRODUCTION: The Semi-automatic Sheet Former creates standardized laboratory hand sheets that allow the physical properties of the pulp to be evaluated. The Space Saver Sheet Former combines all the features of the standard semiautomatic Sheet Former in a self-contained stand-alone housing. APPLICATIONS: Pulp SPECIFICATIONS: * Meets TAPPI T-205, ISO 5/2691, AS/NZ 1301-2035, CPPA C4 and SCAN C26

COMMERCIAL DETAILS:

FOB Price *
Not Mentioned
Payment Terms
As mutually agreed

MORE DETAILS:

Sample Offered?
Not Applicable
Sample Terms
Not Applicable.
* Prices are subject to change. Please contact the supplier for the latest price.
Similar Products from Suppliers in Other Countries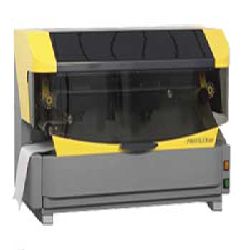 TS Profiler is a cost effective solution for CD and short MD analysis. TAPIO TS Profiler Unit is a "desk top" design and uses exactly the same sensors as the TAPIO® PMA. This means that profiler is...
---
Find More Products in These Categories
Looking for Buyers Instead?