Get a free quote or proposal for
Market Pulp
DESCRIPTION:

Wood Pulp is the basic ingredient used to make paper and related products. Its quality and type plays a major role in deciding the texture, quality and smoothness of the finished paper. We bring you an extensive range of quality wood pulp, such as: * Hard Wood Pulp * Soft Wood Pulp * Fluff Pulp * Dissolving Grade Pulp * Paper Grade Pulp * Eucalyptus Pulp

COMMERCIAL DETAILS:

FOB Price *
Not Mentioned
Payment Terms
L/C

MORE DETAILS:

Sample Offered?
Yes
Sample Terms
Supplier sends free sample and buyer pays the shipping fee.
* Prices are subject to change. Please contact the supplier for the latest price.
Similar Products from Companies in Rest of India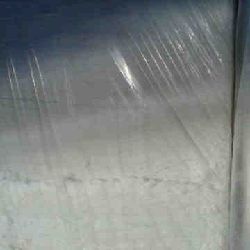 We are importers and import Fluff Pulp from USA/CANADA in bail form. Supply into Hegiene product
---
We sell FLUFF PULP which is used in sanitary napkin, diaper, tissue paper and other hygiene product. Also used in CMC
---
Fluff Pulp widely used for manufacturing Santary Napkin, Diaper, Tissue Paper. White Paper, CMC, MCCP and so many other hygiene product also
---
1000 tons of reclaimed fluff pulp. Fluff is reclaimed from adult and baby diapers, and compressed in bales. Pulp can have up to 15 % impurities such as plastics, small tissue paper pieces, SAP and...
---
Similar Products from Suppliers in Other Countries
---
---
---
---
---
---
---
---
---
---
Find More Products in These Categories
Looking for Buyers Instead?