Get a free quote or proposal for
Smoothness tester
DESCRIPTION:

The meter is designed according to measuring (Buick method) of GB/T456-1989 , ISO5627 paper and cardboard smoothness and it is applied to measure smoothness of paper and cardboard, but not proper to measure the sheet above 0.5mm or with freer air permeability.

COMMERCIAL DETAILS:

FOB Price *
Not Mentioned
Payment Terms
T/T

MORE DETAILS:

Packaging
Plywood ctns
Sample Offered?
Yes
Sample Terms
Buyer pays the sample cost and the shipping fee.
* Prices are subject to change. Please contact the supplier for the latest price.
Basic Member
Mr. Ketty Zhang
Manager, Jinan Drick Instruments Co., Ltd.
Member Since: Aug 2011
When you contact Ketty Zhang, tell them you found their company details on PaperIndex.
Location
| | |
| --- | --- |
| Address Line1 | No. 8, Jinyang West Road |
| Address Line2 | Tianqiao |
| City | Jinan |
| Postal Code | 250032 |
| State | Shandong |
| Country | China (Mainland) |
| Region | East Asia |
This profile was recently viewed by visitors from France, Canada, Germany, United States, Netherlands.
Similar Products from Other Suppliers in Jinan
Power Supply: AC220V±5% 50HZ Accuracy: 0.1 seconds Measuring range: 0-9999 seconds, divided into (1-15) s, (15-300) s, (300-9999) s Test area: 10±0.05 cm2 Timing accuracy time 1000s error does...
---
Similar Products from Suppliers in Other Countries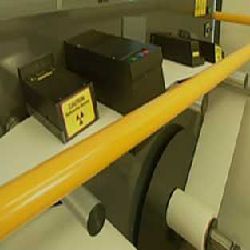 We provides the tools to study the paper and paper printability in many ways. Some examples are: * correlation between paper quality and printed quality * measuring weight of the ink on printed...
---
The coefficient of friction of paper during the printing process is the key factor for a reliable printing process. A special testing rig mounted into a regular machine ensures correct determination...
---
Find More Products in These Categories
Looking for Buyers Instead?