Get a free quote or proposal for
Unwinds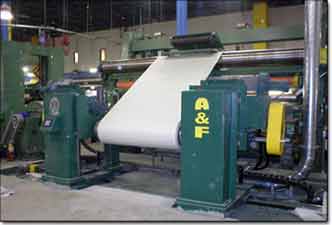 DESCRIPTION:

We offer a multitude of unwinds such as: * Shaftless Floor Pick Up * Shaftless Back Stands * Reel Spool Unwinds * Combination Reel Spool Shaftless Unwinds * Tape Driven Unwinds * Non-Woven Unwinds * Regenerative Unwinds Available in all diameters, widths, and speeds. Ask about our price guarantee! Financing is available on all new equipment!

COMMERCIAL DETAILS:

FOB Price *
Not Mentioned
Payment Terms
L/C

MORE DETAILS:

Sample Offered?
Not Applicable
Sample Terms
Not Applicable.
* Prices are subject to change. Please contact the supplier for the latest price.
Find More Products in These Categories
Looking for Buyers Instead?