Get a free quote or proposal for
Electrical Shaftless Mill Roll Stand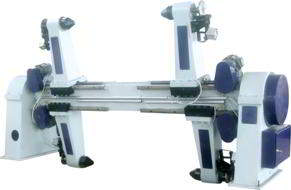 DESCRIPTION:

1.Maximum diameter:1500mm 2.Range of width:1400mm-1800mm 3.Motorized lifting and lowering, clamping and releasing, right-left adjustment of the reel paper. 4.Pneumatic or manual control of web tension. 5.Taper center, strech center is optional.

COMMERCIAL DETAILS:

FOB Price *
Not Mentioned
Payment Terms
T/T

MORE DETAILS:

Packaging
Pallet
Sample Offered?
Not Applicable
Sample Terms
Not Applicable.
* Prices are subject to change. Please contact the supplier for the latest price.
Basic Member
Jessica Huo
Manager, Dpack Packing Machinery Co., Ltd.
Member Since: Jan 2009
When you contact Jessica Huo, tell them you found their company details on PaperIndex.
Location
| | |
| --- | --- |
| Address Line1 | No.88 Yongding Road, Haidian D |
| City | Beijing |
| Postal Code | 100039 |
| Country | China (Mainland) |
| Region | East Asia |
Buyers from United Kingdom, United States, India recently contacted this member.
This profile was recently viewed by visitors from Nigeria, Germany, United States, France, Sweden.
Similar Products from Companies in Rest of China (Mainland)
---
---
---
---
Similar Products from Suppliers in Other Countries
---
---
---
Find More Products in These Categories
Looking for Buyers Instead?