Get a free quote or proposal for
Paper Cups (Single / Double / Ripple Wall)
DESCRIPTION:

We have a very wide range of Paper cups sizes that we manufacture, also apart from Single wall cups, we can manufacture Double wall and Ripple wall cups as well. Offering 100% leak-proof paper cups. We use internationally accepted leak testing procedures recommended by FPI (Food Packaging Institute, Virginia -USA) for each of the production lots that we produce. Single Wall Paper Cups Double Wall Paper Cups Ripple Wall Paper Cups Bio Cups

COMMERCIAL DETAILS:

FOB Price *
Not Mentioned

MORE DETAILS:

Product Condition
New
* Prices are subject to change. Please contact the supplier for the latest price.
Similar Products from Companies in Rest of India
---
---
---
---
---
---
---
---
---
---
Similar Products from Suppliers in Other Countries
Packaging & Delivery Packaging Detail: 100*20, 2000 pcs per carton; 50*20, 1000 pcs per carton. Delivery Detail: 30 days after sample confirmed Specifications: 1. Single-wall promotional kraft...
---
Our Melamine Overlay Paper is used in Melamine dishware and printing. If you are interest in buying, please contact us.
---
Features: 1) All paper cups can be made of various weight paper 2) Printing with food grade ink 3)Highly efficient production rate 4)From 2.5 to 22 OZ can be printed 5)Offset & Flexo printing...
---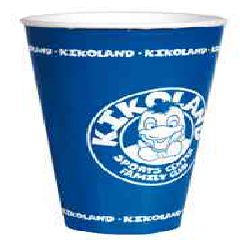 Paper cups for fast food chains, the cups can be printed and are in different sizes, ideal for fast food chains.
---
Find More Products in These Categories
Looking for Buyers Instead?