Get a free quote or proposal for
Self-adhesive Glossy Photopaper
DESCRIPTION:

Purpose:Ideal for elegant protrait photograph,All Printing drawing of professional formal documents.posterIdeal for poster, Premium Decorative Cover of Business Documents etc. Product Description:1. Special Coating is most suitable to color inkjet printer,Modern technology for ink saturated 2.Ideal for output of color pictures,Special Inkjet disposal,Inkjet happen at the sme time of poster. 3. Enhanced 720-4880dpi dpi printing for the highest quality output 4. Guaranteed to work with ALL Ink Jet Printers 5. Totally Made of pure paper pulp , bright white paper with a glossy photo finish

COMMERCIAL DETAILS:

FOB Price *
Not Mentioned
Payment Terms
L/C

MORE DETAILS:

Sample Offered?
Not Applicable
Sample Terms
Not Applicable.
* Prices are subject to change. Please contact the supplier for the latest price.
Similar Products from Other Suppliers in Shanghai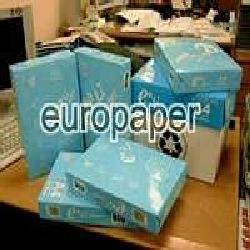 We sell photocopy/Xerox paper with the following specifications. Please send us your inquiry and we will respond as soon as possible.
---
Similar Products from Companies in Rest of China
---
---
---
---
---
---
---
---
Similar Products from Suppliers in Other Countries
---
---
---
---
---
---
---
---
---
---
Find More Products in These Categories
Looking for Buyers Instead?