Get a free quote or proposal for
Self-adhesive Waterproof PP Paper
DESCRIPTION:

Our self-adhesive waterproof paper is used by professional printers. It is ideal for outdoor posters, billboard advertisement, and self-adhesive labels. Product Description: 1. Superb waterproof, premium compatibility, brilliant colors 2. Ideal for printing with superb ultraviolet ray-resistant 3. Premium age-proof. 4. Professional self-adhesive quality 5. Compatible with most desk writers and fax such as: Epson, HP, Canon, Encad, Roland, Mimaki, Mutoh, Colorspan, and LexMark.

COMMERCIAL DETAILS:

FOB Price *
Not Mentioned
Payment Terms
L/C

MORE DETAILS:

Sample Offered?
Yes
Sample Terms
Supplier sends free sample and buyer pays the shipping fee.
* Prices are subject to change. Please contact the supplier for the latest price.
Similar Products from Other Suppliers in Shanghai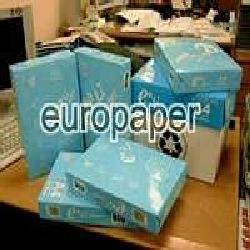 We sell photocopy/Xerox paper with the following specifications. Please send us your inquiry and we will respond as soon as possible.
---
Similar Products from Companies in Rest of China
---
---
---
---
---
---
---
---
Similar Products from Suppliers in Other Countries
---
---
---
---
---
---
---
---
---
---
Find More Products in These Categories
Looking for Buyers Instead?