Get a free quote or proposal for
Self-Adhesive Label
DESCRIPTION:

We are manufacture of self adhesive label, sticker, tag, price label , barcode label. Buyers are requested to contact us with their inquiry to find out more details about our products.

COMMERCIAL DETAILS:

FOB Price *
Not Mentioned
Payment Terms
L/C

MORE DETAILS:

Sample Offered?
Not Applicable
Sample Terms
Not Applicable.
* Prices are subject to change. Please contact the supplier for the latest price.
Similar Products from Companies in Rest of China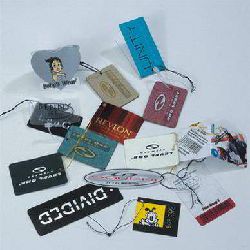 Features: 1) full color printing 2) made from PVC, kraft paper, artpaper 3) widely used in garments accessories 4) customers' design and sample are welcome
---
Similar Products from Suppliers in Other Countries
---
---
---
---
---
---
Find More Products in These Categories
Looking for Buyers Instead?