Get a free quote or proposal for
Waste Magazine Paper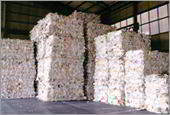 DESCRIPTION:

Waste Magazine Paper Eco Commodities is a specialized exporter of Japanese waste paper . Our Supplied Waste paper product range includes Corrugated Cardboard (OCC) , Old Magazines(OMG) Waste News Paper ,Brown Kraft Paper and other post consumer or post industrial paper waste. We also supply Waste Plastic such as PET,HDPE,ABS,LDPE ,PVC

COMMERCIAL DETAILS:

FOB Price *
Not Mentioned
Payment Terms
T/T

MORE DETAILS:

Packaging
Bales
Sample Offered?
Not Applicable
Sample Terms
Not Applicable.
* Prices are subject to change. Please contact the supplier for the latest price.
Similar Products from Suppliers in Other Countries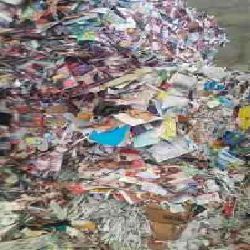 Dear Sir, We export Old magazine regularly world wide. Kindly advise your discharge port so that can quote you our the best CNF price. regards, Aamir
---
Mixed Paper Consists of a clean, sorted mixture of various qualities of paper not limited as to type of fiber content. Prohibitive Materials may not exceed 1% Outthrows plus prohibitives may not...
---
Tissue paper, Toilet Tissue, Tissue, Facial Tissue, MG paper machine Glaced Paper, Chrome Ore, Timah Ore
---
Magazine waste paper (OMG) can be supplied by us domestically in Canada and we can export to buyers abroad too. Please contact us with your inquiry.
---
DEAR SIRS, WE ARE PLEASED TO OFFER DIFFERENT TYPE PAPER WASTE FROM RUSSIA FOR YOUR CONSIDERATION. ALL PRICES ARE - USD / MT / CIF any sea port in 1X40" FCL. KIND OF PAPER GRAMMS WIDTH...
---
We are import agents in India. We have offices in Mumbai and Dubai. We sell all kinds of waste/recovered paper to our clients in India
---
Find More Products in These Categories
Looking for Buyers Instead?