Get a free quote or proposal for
Samway ELECTROLYTIC
DESCRIPTION:

Samway ELECTROLYTIC line Strip thickness 0.14-0.4mm Strip width 600-1250mm Work speed 100-180m/min Techniques method Ferrostan process, continuously electroplating on both sides Energy sources Soft water, Compressed air, Steam and Electricity,etc. Standards Products quality measure up GB2520-2000 application SAMWAY - Leveling equipment slitter line SAMWAY supplies a full range of leveling machines. From parts leveler to high-capacity levelers for coiled material. SAMWAY levelers are integrated into turnkey press feed systems, coil preparation lines for roll forming, and cut-to-length lines. Thousands of SAMWAY leveling machines are in use throughout the world and we have become the market leader in levelling and feed equipment. Samway is professional manufacturing all kinds of Leveling and Cut to Length Line, Slitting Line, Galvanizing Line and other related series products, etc, at same time focus on high-tech products research, design and development. Leveling and Cut to Length Line series with thickness from 0.18mm to 25mm, width from 200mm to 3000mm, cutting length tolerance within ±0.1mm which are apply for various specifications and different materials coil. Slitting Line with thickness from 0.25mm to 14mm, width form 200-3000mm. We have high, average, normal speed design in which high speed, high precision leveling line can reach to 35pcs/min by 2m length plate, high speed slitting line can reach to 120m/min. Parts levelers Cut-to-length lines and punching units Press feeding lines Coil preparation lines for rollforming samway.us for more slitting line cut to length lines, or for customized solutions from samway technician.

COMMERCIAL DETAILS:

FOB Price *
Not Mentioned
Payment Terms
T/T

MORE DETAILS:

Packaging
Wooden box
Sample Offered?
No
Sample Terms
Not Applicable.
* Prices are subject to change. Please contact the supplier for the latest price.
Basic Member
Samway Shen
Manager, Samway Smart Machinery Inc.
Member Since: Mar 2008
When you contact Samway Shen, tell them you found their company details at PaperIndex.
Location
| | |
| --- | --- |
| Address Line1 | Rongqianglu 5 |
| Address Line2 | Xishan District |
| City | Wuxi |
| Postal Code | 214000 |
| State | Jiangsu |
| Country | China (Mainland) |
| Region | East Asia |
Office Schedule
| | |
| --- | --- |
| Working Days | Monday to Friday |
| Working Hours | 8 AM to 5 PM |
This profile was recently viewed by visitors from Singapore, Nigeria, Germany, United Kingdom, France.
Product Listings

by Samway Smart Machinery Inc.
Similar Products from Companies in Rest of China (Mainland)
The cut machine the best-selling high performance/high quality product in Chun Hing Machinery Factory. CHM-1400/1700/1900 Precision High Speed Sheeter is widely used in cardboard, copperplate...
---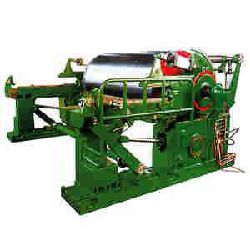 This machine is the first finishing device after paper machine. The paper roller is driven by its own weight and rotation of the cold cylinder. It can make paper from the paper machine into rolls...
---
Similar Products from Suppliers in Other Countries
---
---
---
---
---
---
---
Find More Products in These Categories
Looking for Buyers Instead?