Get a free quote or proposal for
Flexible Metal Corner Tape
DESCRIPTION:

It is an Innovation in Drywall. Our drywall products have always led the way in providing innovative solutions for both the professional and do-it-yourselfer. It is made of paper joint tape bonded to two corrosion resistant metal strips and an easy-to-apply polymer reinforcement that eliminates the need to finish drywall corners with metal corner bead. Traditional corner bead is difficult to install, tends to crack and is only available in standard lengths. This flexible corner tape is easy to apply like all drywall products and has so many benefits. You can cut to length to reduce waste and cost. It can be used on old and new drywall and plaster as well as all inside and outside corners. Application: Flexible Metal Corner Tape is ideal for use in a variety of drywall applications: internal or external corners which are 90 degrees or not 90 degrees,for manual application only. For example: archways, curves, vaulted ceilings, coffered ceilings, bay windows, etc. Performance include: High flexibility, replaces traditional paper metal flex tape and metal corner bead. Professionals use it for all off angles.Fast, easy installation reduces labor costs. Unique, patented nose coating minimizes scuffing and fuzzing when finishing and sanding, strong paper tape covering provides excellent adhesion of joint compounds, textures and paints. Saves waste-- cut only the amount you need. Great for curves, arches and unusual angles. Specifications: The corner tape comes in consumer and contractor roll sizes varying in size from 7.6m (25';30m(98.4) and 30.5m (100') rolls. Other length upon customer's request. Packaging: Supplied in a cardboard dispenser, 10 or 20 rolls per pack How to use: 1. Cut flexible metal corner tape into one of the two strips with a knife to score and bend. The distance between your cuts will depend on how tight a radius you want to chieve.Apply generous coat of joint compound to a depth of 1/8", covering both sides of the corner the same time. With the metal facing the wall, fold tape at the center margin and press firmly into the compound. 2. Once the corner is embedded, remove excess compound with taping knife. After the first coat dries, sand lightly, apply finish coat and feather edges two inches beyond edges of the first coat. If needed apply a second coat 6"- 10" wide on each side of corner. When dry, sand lightly if needed. The wide, galvanized steel strips act as a guide to ensure straight, rein

COMMERCIAL DETAILS:

FOB Price *
Not Mentioned
Payment Terms
L/C

MORE DETAILS:

Packaging
carton
Sample Offered?
Yes
Sample Terms
Supplier sends free sample and buyer pays the shipping fee.
* Prices are subject to change. Please contact the supplier for the latest price.
Similar Products from Companies in Rest of China
Laminated Gray Board Features and Advantage: Smooth surface, stiffness, suitable for gift box, wine box, hardcover book, puzzles and other products of the liner. Usage: 1.Advertising...
---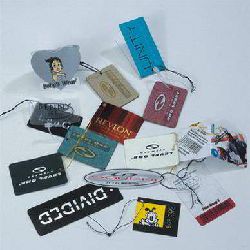 Features: 1) full color printing 2) made from PVC, kraft paper, artpaper 3) widely used in garments accessories 4) customers' design and sample are welcome
---
Similar Products from Suppliers in Other Countries
---
---
---
---
---
---
---
---
---
Find More Products in These Categories
Looking for Buyers Instead?