Get a free quote or proposal for
Gravity Thickener
DESCRIPTION:

Working Principle: The Gravity Thickener is a compact and virtually maintenance-free, Gravity Thickener can be adjusting according to process conditions such as throughput and inlet consistency. The pulp suspension is fed at a consistency of 0.9 to 2.5% to the inlet chamber into the vat in the same direction as disc rotation. Thickening is capacity ensured by the number of disc installed in the centre shaft. The thickener vat level and outlet consistency which are controlled by thickener speed through VFD. The filtrate is discharged either at one or both shaft ends by gravity, depending on the thickeneer size. Gravity Thickener permits the installation of a large dewatering area at minimum floor space. Application & Salient Features: - Extremely compact design small floor place- Quality of Filtrate water- Efficient and reliable dewatering- Auto door opening- Easy and simple operation and maintenance-free- Fully assembled for minimum site erection Types of Models - 1. TPD: 100-150Power: 11 kWArea: 75 m sq. 2. TPD: 200-250Power: 15 kWArea: 125 m sq. 3. TPD: 250-300Power: 22 kWArea: 150 m sq. Specification/Additional Details Stages - custom Automation Grade - custom Voltage - 11kW,15kW,22kW Motor - Motor RPM=1440 Material - Stainless Steel Usage/Application - Industrial Color - Steel Physical State - Solid Brand - Parason Suitable for - Paper Pulp

COMMERCIAL DETAILS:

FOB Price *
Not Mentioned
Payment Options
L/C, T/T
Place of Origin
Aurangabad, Maharashtra, India

MORE DETAILS:

Product Condition
New
Brand Name

Parason

Sample Offered?
Not Applicable
* Prices are subject to change. Please contact the supplier for the latest price.
Basic Member
Vijay S
Member Since: Jun 2019
When you contact Vijay S, tell them you found their company details on PaperIndex.
Location
| | |
| --- | --- |
| Address Line1 | 4th Floor, Golden Dreams IT Park, E-27 |
| Address Line2 | Chikalthana MIDC, Beside Millennium Park, Near Prozone Mall |
| City | Aurangabad |
| Postal Code | 431005 |
| State | Maharashtra |
| Country | India |
| Region | South Asia |
Buyers from Poland recently contacted this member.
This profile was recently viewed by visitors from Nigeria, United States, China, Canada, Germany.
Similar Products from Other Suppliers in Aurangabad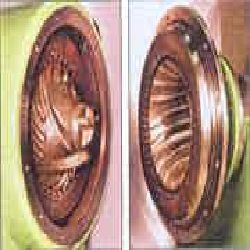 FEATURES: -Manufactured in two sizes DISP -450 & DISP - 710 with capacity of 50 / 80 / 120 / 200 TPD respectively -Complete system with Double Drum Thickener or Belt Press, -Heater Mixer & Main...
---
Similar Products from Companies in Rest of India
Salient Features: * Decker Thickener compressing of CI/SS Moulds and MS/ SS Vat, are best suited for removal of excess water from stock * Sizes vary from 2.00 mtrs to 3.00 mtrs depending upon the...
---
During pulping operation consistency of various pulps could be raised from 0.5% to 3% using conventional thickners. Arrangement can also be provided to increase the out let consistency upto 10-12% a...
---
Similar Products from Suppliers in Other Countries
used machine for pulp and paper, conveyor, pulper ,turbo separator, HD Cleaner, Refiners, Thickner, pressure screen, and low density cleaner and other parts
---
Find More Products in These Categories
Looking for Buyers Instead?