Get a free quote or proposal for
Print Surface Roughness, Smoothness Test
DESCRIPTION:

This equipment measure the roughness / smoothness as per the condition apply in the printing press nip at the moment of printing, by clamping the sample between a precise measuring head and a specially Sacking assembly with variable clamping pressure. Ideally suitable for writing, printing /Coated paper and board. The micrometer values measure directly on calibrated Variable Area Flow Meters (Rotameters/digital Panel Meter) A. Rotameter Model: (Variable Area Flow Meter) Measuring Range: 0.9-6.0 (Micrometers) B. Digital Model (Microcontroller Based): Measuring Range: 0.6 - 6.0 u (Micrometers)

COMMERCIAL DETAILS:

FOB Price *
Not Mentioned
Payment Terms
L/C

MORE DETAILS:

Sample Offered?
Not Applicable
Sample Terms
Not Applicable.
* Prices are subject to change. Please contact the supplier for the latest price.
Similar Products from Companies in Rest of India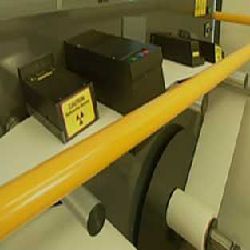 We provides the tools to study the paper and paper printability in many ways. Some examples are: * correlation between paper quality and printed quality * measuring weight of the ink on printed...
---
Similar Products from Suppliers in Other Countries
---
---
---
---
---
---
---
---
Find More Products in These Categories
Looking for Buyers Instead?