Get a free quote or proposal for
Laboratory Seal Strength Tester
DESCRIPTION:

Laboratory Seal Strength Tester: To check evaluate the interfacial adhesion properties of flexible packaging material retaining peak values, automatic or normal zero setting, overload and over travel protection facilities. Load cell range: 0-5000 gm.

COMMERCIAL DETAILS:

FOB Price *
Not Mentioned
Payment Terms
L/C

MORE DETAILS:

Sample Offered?
Not Applicable
Sample Terms
Not Applicable.
* Prices are subject to change. Please contact the supplier for the latest price.
Similar Products from Companies in Rest of India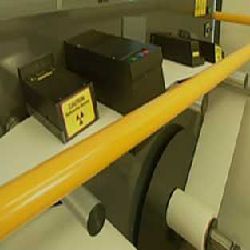 We provides the tools to study the paper and paper printability in many ways. Some examples are: * correlation between paper quality and printed quality * measuring weight of the ink on printed...
---
Similar Products from Suppliers in Other Countries
---
---
---
---
---
---
---
---
Find More Products in These Categories
Looking for Buyers Instead?